Facial Rejuvination helps reduce the appearance of fine lines and wrinkles by sending light through the skin which stimulates the production of collagen (an ingredient that helps the skin restore its youthful look). It usually only takes 3-5 treatments over a few weeks and post maintenance treatments can prolong the effects.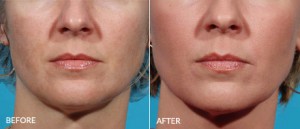 Clinically proven to effectively treat acne, rosacea, thread veins, fine lines/wrinkles, and the visible signs of sun damage The variable pulses of light emitted from the VPL™ effectively treat skin imperfections safely and easily, with none of the discomfort of invasive and/or surgical treatments.
Sun, liver and age spots
Conditions which usually appear in later years. These are all caused by an excess amount of melanin, the pigment which determines our hair and skin colour.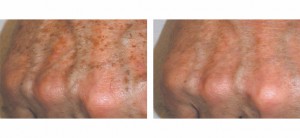 Thread veins, spider naevi and cherry spots
Conditions where small veins and blemishes become visible on the skin's surface.
 Wrinkles and fine lines
Collagen is the substance in our bodies that keeps our skin looking youthful and smooth. As we age, our bodies naturally produce less and less collagen, resulting in the appearance of fine lines and wrinkles.
Acne scarring
People who suffer from acne produce too much sebum, an oil naturally produced by the body, which clogs up pores and causes infection. This can result in scarring.
Décolletage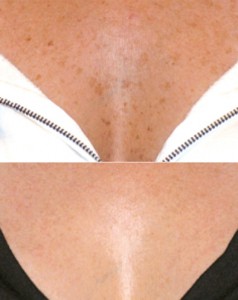 All of the prices listed are subject to negotiation for multiple areas treated in one
| | |
| --- | --- |
| | |
| | |
| Skin Rejuvenation | |
| Full Face | $250 |
| Half Face or Half Arm | $150 |
| V. Face or Hands | $100 |
| Spot Treatment or VeinsFrom | $60 |
| Décolletage | $260 |
| | |